Good News for Lecturers and Learners of Internation University!
Monday, 09:11 Day 12/04/2021
IU Library đang triển khai dịch vụ ĐỌC và MƯỢN liên thư viện với Trường ĐH Fulbright và ĐH Việt Đức.
Đây là dịch vụ mới, vì vậy Giảng viên và Người học sẽ được hỗ trợ tích cực nhé!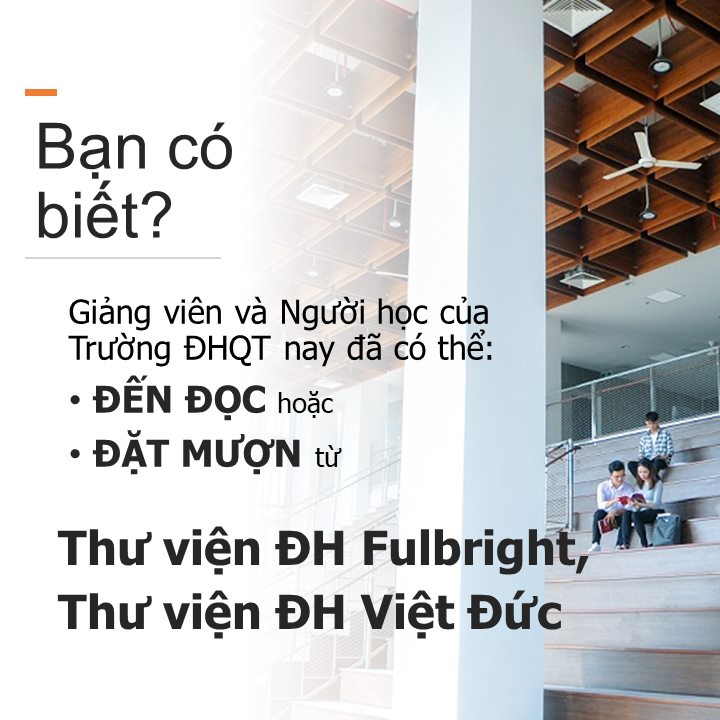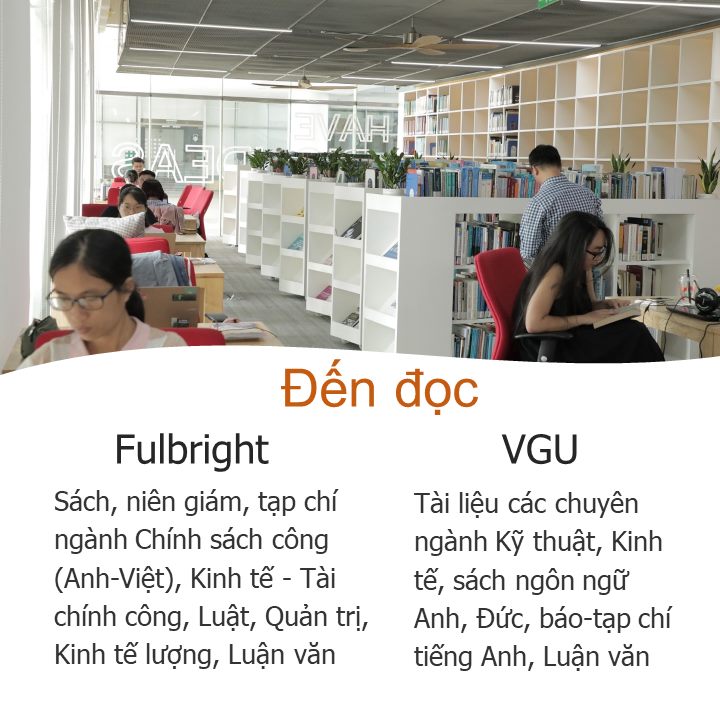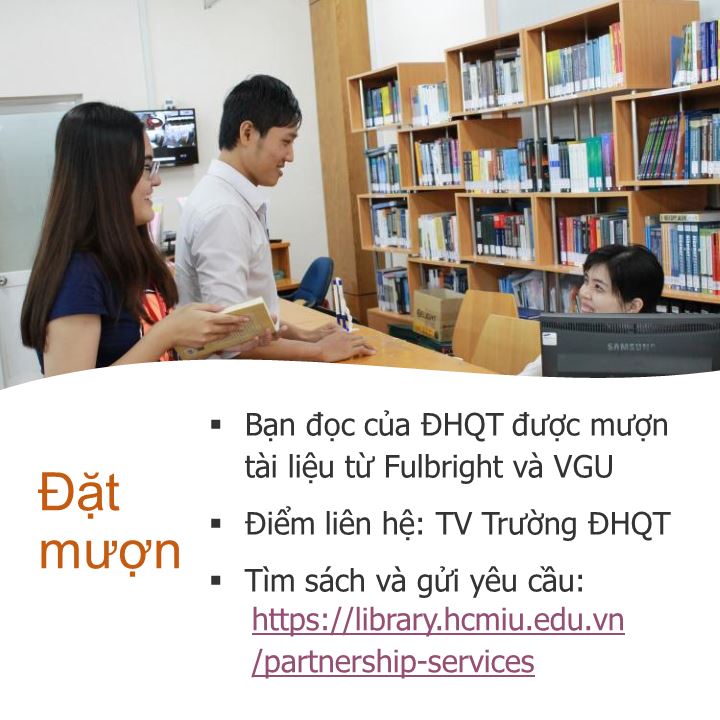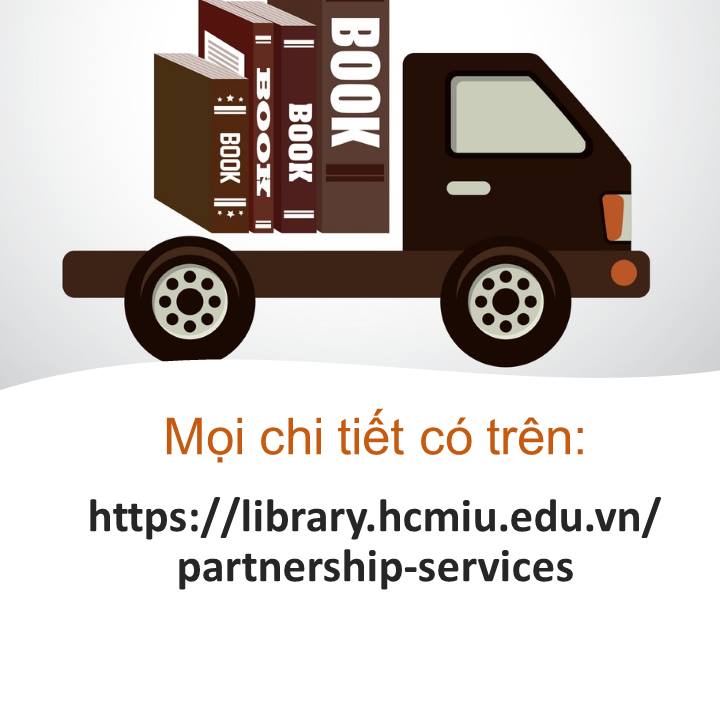 Related posts